WhiteCanyon WipeDrive 9
The world's best guarantee for secure data erasure of all data center disks, PC and laptops, mobiles and printers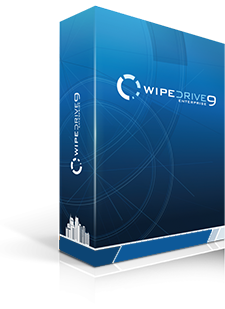 Request a free starter package
The Highest Certified Solution
WipeDrive is the world's highest certified data erasure software. It is the only solution that has ever achieved the NIAP EAL 4+ certification. The latest version has so far reached Common Criteria EAL 2+, which is the world's most comprehensive certification. At the same time, WipeDrive meets the NIST 800-88r1 Purge standard, which is world's highest standard. WipeDrive can Purge more drives than any other alternative and gets the job done in half the time.
WipeDrive is used by NASA, NSA and the entire U.S. military as well as the majority of Fortune 50. It is not a coincidence that the world's largest ITADs and data centers use WipeDrive. There is no better data erasure guarantee. The NSA has stated that data cannot be restored in any way after it has been wiped with WipeDrive.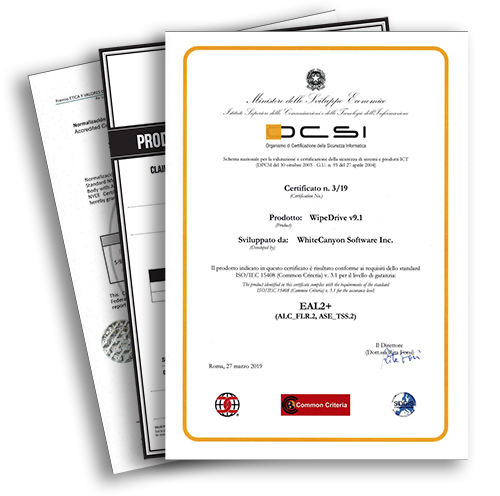 Common Criteria EAL 2+

US DoD 5220.22-M

NIST 800-88 REV 1 Compliant

NYCE NMX-I_9126-2

UK National Cyber Security Centre CPA

Common Criteria Evaluation and Validation Scheme

HIPAA

FACTA defaults

Sarbanes-Oxley

US Army AR380-19

US Air Force System Security Instruction 5020

US Navy Staff Office Publication P-5329-26

Australian Defense Signals Directorate ACSI-33(X0-PD)
ADISA Product Claims Testing

US National Computer Security Center TG-025

NATO NIAPC

GB HMG Infosec Standard #5 Baseline

GB HMG Infosec Standard #5 Enhanced

German VSITR

Australian Defense Signals Directorate ACSI-33(X1-P-PD)

Canadian RCMP TSSIT OPS-II Standard Wipe

CIS GOST P50739-95

CSEC ITSG-06

Standard single pass overwrite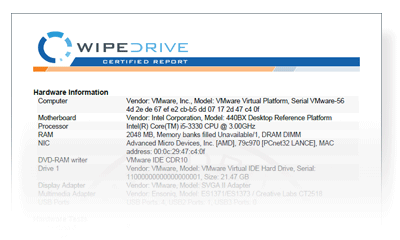 Full control over certified data erasure reports
WipeDrive generates a hash-encrypted, tamper-proof report that certifies each drive is wiped. Create your own fields, choose which information to include, and set default configs for your technicians. The reports can be saved in any format (PDF, XML, HTML, CSV, TXT, and MSSQL/MySQL DB) and to any location. Send files to your MSSQL or MySQL database, FTP server, email, or save it locally. WipeDrive does not require a command prompt to be installed on your secure internal network but gives you the freedom to control your reports and licenses as you wish.
Easy overview and management of logs
Automatically send SQL files to your own SQL database and use WipeDrive Audit Database for an easy overview and management of your reports. Sort by customers, search serial number or other parameters and export all kinds of files. In this way, your reporting is stored on your own server, takes up very little space and can generate the official certified PDF reports at any time. Integrate with erp system, query the database for every need and automate your processes. You don't get more control and flexibility than this.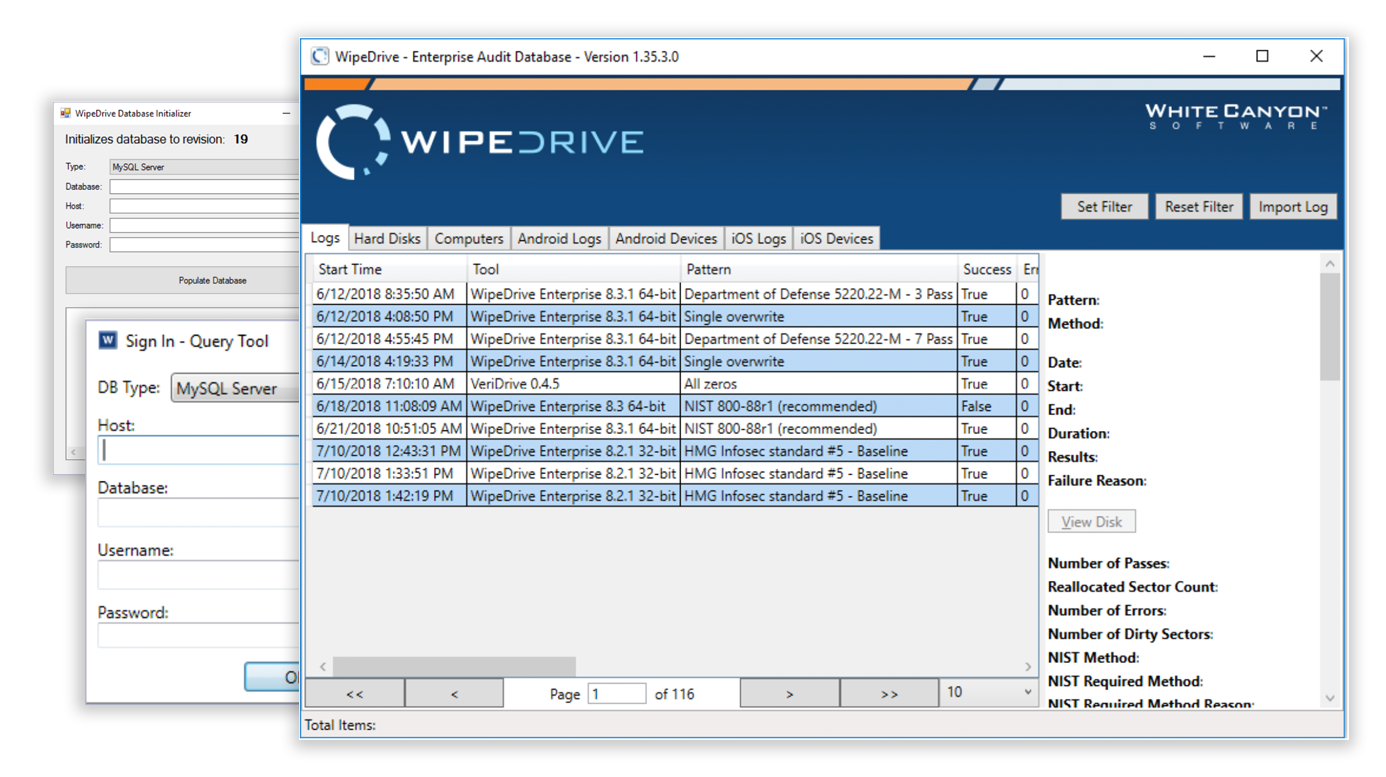 The Most Flexible Solution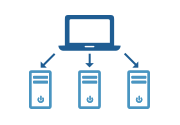 Setup
Do you want to erase data on one computer or thousands of drives on a network, configure a RAID, or delete from remote location? WipeDrive can do it all.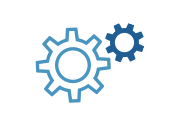 Customize
Customize functionality with hundreds of settings, including great flexibility in reporting of each erasure. As a starting point, everything is possible.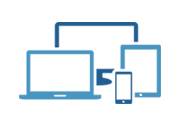 Erase any drive
WipeDrive can wipe Mac OS, Linux and Windows. The latest NVME drives and all SSD types are supported. All PC, laptops, servers and mobiles.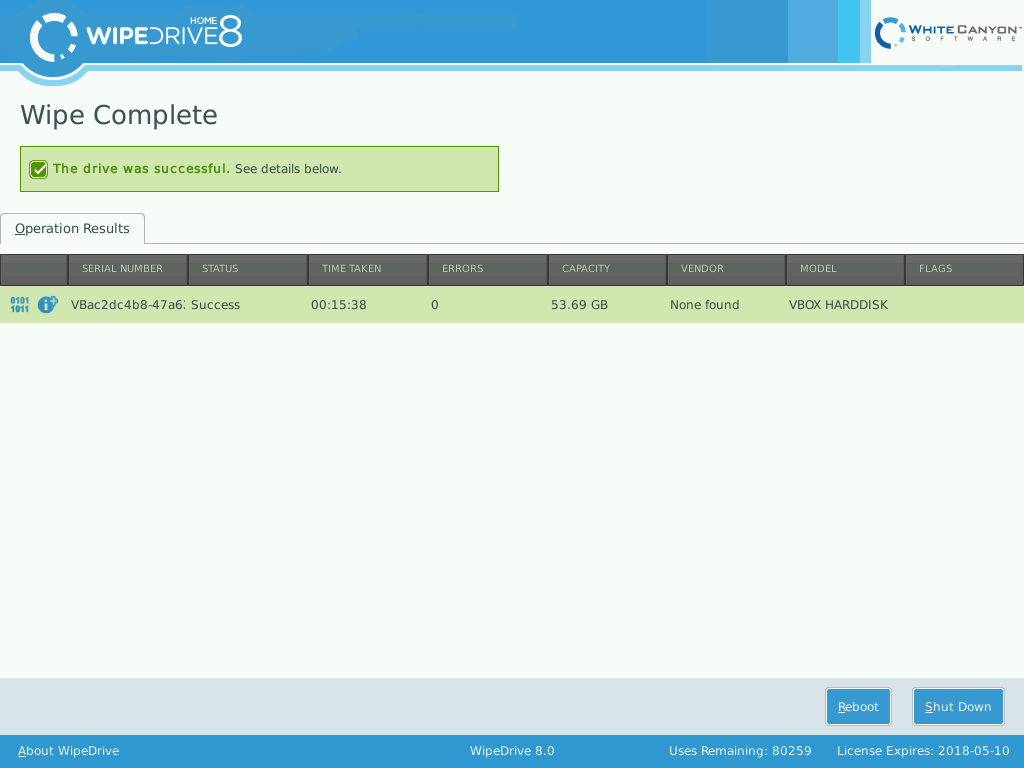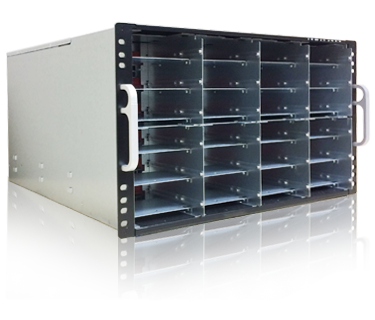 WipeDrives FlexStation is the ultimate all-in-one solution for bulk erasure of loose drives. Here it is not necessary to pick up a screwdriver or add caddys and trays. FlexStation can handle up to 24 drives at a time (2.5" and 3.5" drives) and is compliant with all relevant standards. A FlexStation lasts a very long time and can be ready in minutes.
No expiry
Licenses has unlike other solutions no expiry, which is why you can safely buy more and achieve a greater discount.
Many ERP integrations
WipeDrive is certified compatible with the following: Cyclution, Navision, IQ Reseller Makor and ServiceNow.
Automatic diagnostics
WipeDrive can automatically diagnose the equipment during erasure and report any problems.
No wasted licenses
WipeDrive does not use a license if the data erasure is not completed correctly. Errors therefore do not lead to wasted licences.
Certified organization
It is possible to become certified WipeDrive technician and ultimately certified WipeDrive organization.
Same licenses for mobiles
When you purchase regular WipeDrive licenses, the same can be used for data erasure of mobiles.
Award-winning support
Support is ready with TeamViewer to guide you through. With 96% retention rate, customers are very satisfied.
Custom features
WhiteCanyon has an engineering team that makes custom solutions for ITADs that need special features.
Flexible licensing structure
We offer large customers a subscription based model if you erase enough units a year.
Cheaper than competitors
Although WipeDrive is the world's highest certified, it is often significantly cheaper than other solutions.
Faster wipe
WipeDrive is faster to delete than competitors. See recent numbers here and compare with your solution.
NVMe support
WipeDrive is not only the best solution for SSD drives but can now also Purge all new NVMe drives.
Licenses
You pay per license (one license per unit you erase). We offer volume discounts. We are Denmark's distributor of licences and act exclusively as a distributor – that is, not as an expensive intermediary. Since this is a new effort to distribute WipeDrive in Scandinavia, there are special prices for customers who are first. That is still the case. Call us to hear more.
Compatible software
All computers with an x86 architecture
All versions of Microsoft® Windows®
All latest versions of Mac (starting from OS X v10.6 "Snow Leopard")



Hardware supported
Supports SSD erasure with the ability to select flash-based storage device standards
Quick data erasure for ATA, SATA, SCSI, FibreChannel, SAS and NVMe drives
Reports information on memory, processor, motherboad, pointing devices, display, disk drives, keyboard and hard drive S.M.A.R.T. test
Deployment
CD
USB drive
EXE
PXE Network
Remote
WipeDrive Standalone System Requirements
x86 based architecture
USB port or optical drive to boot
1GB RAM
SVGA display and VESA compatible video card
WipeDrive PXE system requirements
x86 based architecture
USB port or optical drive to boot
2GB RAM
SVGA display and VESA compatible video card
Network adapter (an additional network adapter if remote logging)
The Most Trusted Solution